The best protective garments in the world are useless without strong, tight seams. Just one loose thread or gap, and the barrier of protection can unravel and leave you vulnerable to injury – or worse. Kappler offers four different seam types for its protective garments.
Depending on the fabric and final application, users may specify: Serged seams for general protection; Bound seams in the mid-range; Heat Sealed/Taped seams for high-end chemical protection; and Ultrasonic seams for biohazard or nuclear applications.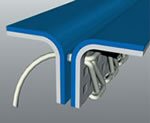 Serged Seam - is produced when three threads are interlocked around the raw edges of two pieces of material.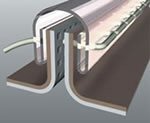 Bound Seam - A clean-finished binding which totally encloses the raw edges of two pieces of fabric. The binding is then sewn through all the layers with a chain stitch.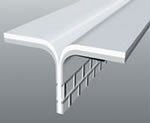 Ultrasonically Sealed - A Kappler® exclusive sealed seam produced when materials are lapped and ultrasonically welded. There are no filters, thread or needle holes.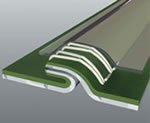 Heat Sealed Seam - A very strong, tight seam produced when a sewn seam is covered with a strip of material which is compatible with the material. The strip is either attached by traditional cement (strapping methods) or it is attached by heat-sealing (heat taping) as with film laminated fabrics.